Unleash the power of your LMS!
Soar into the future of education with SoaringEd!
Our cutting-edge LMS products and solutions are crafted specifically for the vibrant worlds of K-12 and higher education. Imagine designing course layouts with such ease that it feels like magic – that's the power of Loree Design at your fingertips. With Canary Create, bespoke EdTech development is not just a service; it's a journey tailored to your unique educational vision. Transitioning to a new LMS? Let Crane Migrate & Archive be your seamless bridge, safeguarding your valuable content. And when it comes to bringing course ideas to life, Falcon Course Build does more than just create – it inspires.
But there's more – Pelican Consulting doesn't just optimize your digital resources and implementation strategies; it transforms them into engines of educational excellence.
Our team has extensive experience in working with educators to overcome the challenges of integrating digital tools into courses. With our expertise in instructional strategies, we can guide you in leveraging your LMS as a companion to courses, allowing you to provide feedback and better engage students. Our proven track record of creating and executing professional development plans ensures that you receive the targeted and impactful training you need to maximize your potential. By partnering with us, you can reap the rewards of our deep knowledge and practical insights to improve satisfaction and enrich the student learning experience.
In-depth knowledge and experience working from the perspective of teachers, students, and admin
Expertise in program LTI integrations
Proficiency in technology frameworks such as TPACK, TIM, SAMR, and ISTE Educator Standards
Leveraging LMS and UDL principles to provide student accommondations and accessibility needs
Our services are guaranteed to create a more engaging and accessible education experience. With our easy-to-use products that are LMS friendly and admin approved, learning can be a breeze!
Loree Design
Zero Coding Knowledge Needed
Design + Share Pages
Elevate Your Courses
Accessibility Checker
Interactive Elements Included
Canary Create
Customize Your LMS
LTIs Built To Your Specification
Solutions To LMS Gaps
Crane
Accurate
Efficient
Faculty Friendly Content Output
Cost Effective
Archival Services for Retention Periods
Pelican
Collaborate For Success on Your Goals
Expertise In Digital Learning Integration
Professional Development Services
Provide Comprehensive Guidance, Training, and Support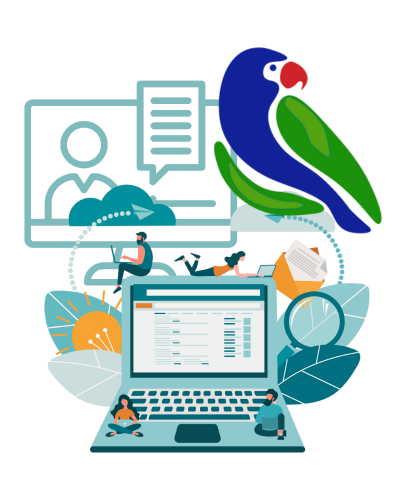 Falcon
Custom Courses
Wireframes into Content
Uplifting Courses with Interactives
Soar to New Heights!
Don't wait another minute—schedule a demo now to see how you can rise to the top. 

SoaringEd, Inc. takes the burdens out of your LMS.
Our products are LMS friendly and admin approved, so you can use them hassle-free.
Get ready to soar!